Zelinka is the name for a strong rockjazzfunkbluesy instrumental project, founded in September 2010 by guitar player Bernd "Fleischmann" Fleischer, whose grandfather Johannes Zelinka gave his name. The trio is being completed by Torsten Grossmann (bass guitar) and Kay Rohr (drums) – three grown musicians with a total of over 90 years on stage. Versatility and an untamed joy of playing are Zelinkas obvious marks.
Zelinkas versatile sound combines rocking, blues-influenced, funky and even jazzy tones. Altogether rock music that features "Fleischmann`s" strong guitar play. Lovers of elemental electric guitars will be fully satisfied with Zelinka, who mostly play their own songs with enough freedom to improvise.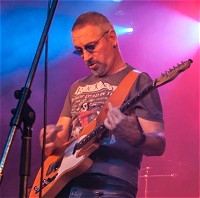 Bernd Fleischer, born 1957 in Meissen, is a native rock'n'roller. He founded his first band at the age of 16. Later on he became a member of Brigitte Stefan & Meridian (Chemnitz). After studying at the musical college in Dresden he became a pro and played with "Berluc" from 1986-1999. His first album "Lass mich meckern" ("Let me grumble") was released in 2008.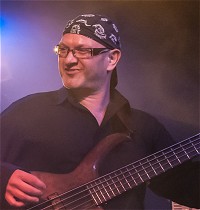 Bass player Torsten Grossmann is a musician with a college degree. He finished his education in GDR times, too. His musical career started with "Studio Team Leipzig". He also played some time with Brigitte Stefan until he joined "Gudrun Lange & Kactus" in the 1990-ies.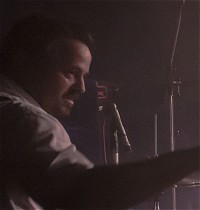 Drummer Kay Rohr studied his instrument in Leipzig as well. After a successful graduation he started to achieve his musical ideas. With "Breakfast in L.E." he successfully followed the tracks of "Supertramp." Some might "just" know him as the father of the "Leipziger Bierbörse" (The Leipzig Beer Market).
Get our press release & pictures.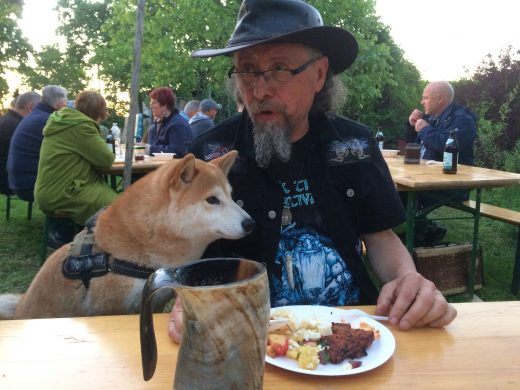 2019 New Bass player Gerd Hecht is a musician with college degree.He also played some time with "REGENTANZ" and Wild Camel and Songwriter Paul Bartsch.